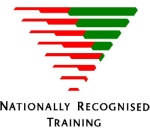 The 2011 WYEF-WYEA International Leadership Training Conference aims to empower the leaders, board members and members of community organizations based outside of Australia with skills and certifications that can enable them perform their roles more effectively and efficiently.
The conference has been designed to give you  multiple benefits:  not only will you have the benefit of acquiring skills to lift your organization from ordinary to extra ordinary — through a nationally certified business and governance (leadership) training — you will also be able to enjoy a fascinating tourism, food and wine experience in two leading gastronomic and wine destinations in South Australia.
The seminar and workshop topics include: meeting the roles and responsibilities of a board member; monitoring financial management and budgets ; contributing to a positive and culturally appropriate community ; writing successful funding submissions ; dealing with conflict ; managing assets, and developing and implementing organizational policies.
Furthermore, after the conference and on special arrangements, you can network and build capacities by engaging with a host of organizations that may be of interest to you — in one or more areas,  such as : education, business, agriculture, computers and information technology, tourism, energy, mining and defence.
Key Benefits:
Australia's most inexpensive accredited governance qualification

Fully recognized, accredited training linked to the Australian Quality Framework

Training developed specifically for the community sector context

Relevant to both new and experienced board members

Convenient training location - training provided in the Central Business District of Adelaide, one of the picturesque and most beautiful cities in Australia.

Open-entry course - no pre-requisite requirements

Robust, practical and continuously updated learning materials written by experts in the field

Engaging, experienced, approachable presenters and highly practical, interactive training

Immediate assessment and no written exam
The conference also provides you:
A strong platform from which to consolidate your present position or launch new governance experiences

An explicit demonstration of your commitment to developing your knowledge and skills in community governance

Increased confidence that you can make a substantial and valued contribution as a member of the board within your community organization

The opportunity to network and exchange strategies with presenters and fellow course/conference participants

Two new qualifications to add to your CV: A Qualification in Business (Governance) + Membership of the Australian Institute of Community Practice and Governance
On successful completion of the course/conference:
The Rewards:
Those successfully completing the conference and course will be awarded a qualification in Business (Governance) .

You will receive a graduation certificate, a 12-month subscription to the acclaimed Board Builder newsletter (delivered via email), and full membership of the Australian Institute for Community Practice and Governance.
You will gain practical knowledge and skills across a wide range of community governance topics that you can immediately apply in your community organization.
This life changing opportunity has been initiated by the World Youth Empowerment Foundation (International) and the World Youth Empowerment Association Inc. (Australia)  in collaboration with the Australian Institute of Community Practice and Governance and Our Community.
 Click here for information on the step-by-step guide to attending the 2011 WWILT Conference